Last updated on April 17th, 2021 at 11:27 am
The current situation of things is that our beloved rapper Folarin Falana aka Falz the Bahd guy is trending on Twitter for all the right reasons.
The lawyer turned rapper today dropped a new single 'Talk' which has gotten Nigerians talking. 'Talk' is a society conscious tune which highlights the current situation of Nigeria, hunger, insecurity, prostitution, internet fraud etc.
Falz did not forget to call out the ruling party and the presidency for failing to deliver change to Nigerians after being elected into office.
Falz – Moral Instruction album cover art
Nigerians, especially on Twitter, are lauding the brilliance of the rapper for speaking out when some people cowered in silence. It could be recalled that Bahd Guys boss, dropped 'This Is Nigeria' which caused deep conversations on social media about Nigeria.
Album Cover Art for Fela Kuti – Beast Of No Nation
Today, Falz is being likened to the progenitor of Afrobeat, Fela Anikulapo Kuti whose music was a weapon of activism. The legendary Fela was a known critic of the government of the day which incidentally Major General Buhari was Head of State at the time. 34 years after Falz speaks as much as Fela against the incumbent which is headed by President Buhari. Some say his content and purpose are in sync with that of the late Afrobeat legend.
Read the tweets as shared by Nigerians sparked by the buzzing tune 'Talk'.
Trouble Maker (G.O)@ObongRovielb
Falz is the only artiste with mind
Steadily dissing the Government
Others just de claim Fela by wearing Fela polo #Talk7,1189:57 AM – Jan 11, 2019Twitter Ads info and privacy3,356 people are talking about thisView image on Twitter
FALZ should be the only artist claiming Bigger Fonts, other ones are related to Fela by weed #Talk4,43211:34 AM – Jan 11, 20192,333 people are talking about thisTwitter Ads info and privacy
falz the bahdguy of house falana, first of his name, the untouched, king of razz yoruba and jack of all trade, khal of 'this is nigera', breaker of tables and father of lyrics (#talk)

falz is just fela that has SAN father1,64210:46 AM – Jan 11, 2019Twitter Ads info and privacy745 people are talking about thisView image on Twitter
"4 years tenure, 3 years holiday"
"We buy your story but you no give us change"
"In 2019, 19,800 alawee"
"3 private jets you say you buy am for church"

Look at Falz speaking for the people, and addressing issues in the country. Fela would've been so proud of him 7,73312:29 PM – Jan 11, 20193,903 people are talking about thisTwitter Ads info and privacy
Falz is the "Fela of the new school."

All of you claim Fela by wearing ¾ trouser.15810:02 AM – Jan 11, 2019Twitter Ads info and privacy61 people are talking about this
Fela sang about Buhari's Fraudulence & Failures in 1985, 34years later Falz is reminding Nigerians of the Failures of the same man. Different Musicians, 34 years in between, same message.7,4901:40 PM – Jan 11, 2019Twitter Ads info and privacy5,055 people are talking about this
Falz talked about how Politicians use us, shading APC and PDP alike. Talked about prostitution, religious leaders who care less about their followers, Senators fighting, jungle justice, and ended it with fatality on the incompetence of this government.

Fela the bahd guy.30910:25 AM – Jan 11, 2019 ·Abuja, NigeriaTwitter Ads info and privacy183 people are talking about thisView image on Twitter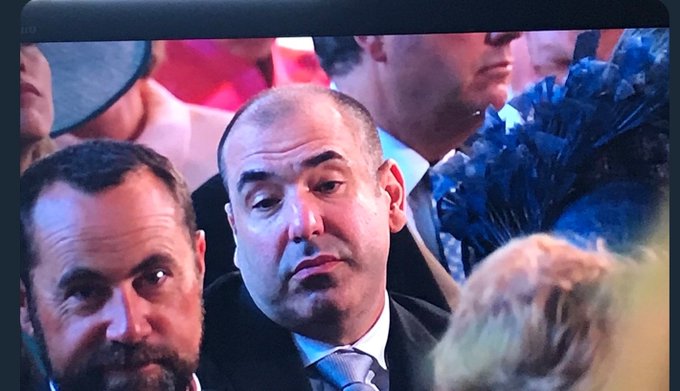 #Falz #Talk just
dragged Muric
dragged Buhari.
dragged your favourite pastors
.
If there's any artist challenging authority as Fela did, then its Falz.
.
No be to dey smoke weed and dey raise hands up go make you next Fela.1,99510:22 AM – Jan 11, 20191,237 people are talking about thisTwitter Ads info and privacy
Falz is a true artiste, a redefined version of fela in our modern times.
Others are just egocentric entertainers showing off their wealth to oppress the suppressed, nonchalant weed smoking game, carrying women about & putting on designer clothes
Yes I haf #Talk coman beat me 45011:53 AM – Jan 11, 2019Twitter Ads info and privacy178 people are talking about this